USB input for SRM, S120 and S130 mixing desks:

Now available a USB digital input modules for SRM, S120 and S130 mixing desks.
A high quality USB audio module is built in the connector panels of line input modules of the mixing desks.
By simply replacing the connector board existing mixing desks can be upgraded.

It is really very simple Plug & Play: with a USB cable almost any modern computer with
Windows XP, 7 / 8 10, Vista Linux or Mac OS systems can connect to the mixing desk.

See the pdf with the details here and ask your Eela Audio dealer for more information.

Redesign SRM, S120 and SBM90 mixing desk:

Due to a redesign of the mentioned mixing desk the option of extra busses is now available to
accommodate up to 7 Telco modules. For details contact Eela Audio.





Additional units for D3 and D4:

EA963 a 19" 1U expansion unit for the D3 and D4 digital mixing desks with an additional 16 GPI and GPO contacts
as well as 4 solid state relays for switching lamps.

EA924 a 19" 1U quad stereo premium quality Balanced to Unbalanced amplifier.

Broadcast-store webshop:

In close co-operation with the Broadcast-store we can now offer the Eela Audio products on-line. Click on the logo to visit.
The EA816 stationary GSM hybrid

An industrial quality quad band GSM module with HD-voice codec.
New version now with adjustable echo chancellor
For more information see: www.eela.nl/EA816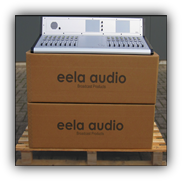 D4 dual DSP digital mixing desk

Check out our new digital on-air and production desk, a very powerful mixing desk with all the features you need in a modern broadcast environment for a very competitive price. Read more..



The EA854 Studio Interface / Headphones Amplifier

The EA854 is a Half 19" stand alone headphone amplifier with extra facilities for use in e.g. a presenter booth.
The unit has six separate adjustable headphone outputs, two high-level loudspeaker outputs and a COUGH button with MIC ON signaling. Separate inputs for presenter and guest allow talk-back signals only to be heard by the presenter(s).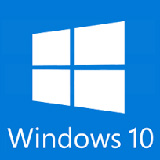 Back by popular demand: The S50 Reportomix

The S50 is an very rugged, battery powered professional mixing desk.
The S50 has all the features a professional will need in the field including:
- 4 microphone / line inputs with 48 Volt phantom powering,
- Full lenght special P&G faders,
Read more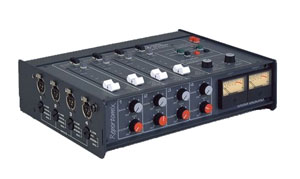 The EA916 Journalist unit

The EA916 Journalist unit is plug&play compatible with Windows 10.
With a single USB cable almost any modern computer with
Windows XP, 7 / 8 / 10, Vista, Linux or Mac OS systems can connect to this Journalist unit. This makes it a powerful audio module with microphone input, line input, built-in hybrid and monitor facilities.
Read more
Eela Audio at IBC 2016 in Amsterdam: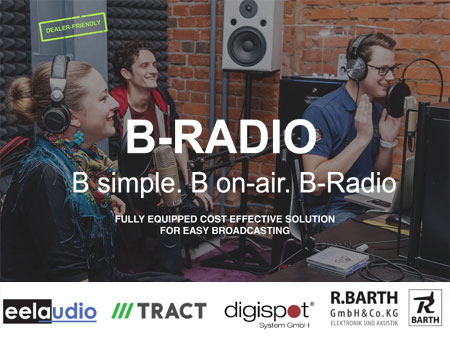 Small radio station | School radio | Internet stations

B-Radio is a fully equiped solution designed for live broadcasting an production at small radio stations.

Easy to install, complete with software, all hardware and cables.